Stay tuned to this space for the latest GYSS 2024 programme as it is still being firmed-up. It will host a comprehensive line-up of plenaries, talks, activities and of course, the much anticipated panel discussions.
To give you a sense of the excitement, take a sneak peek at the GYSS 2023 programme below.
GYSS 2023 Programme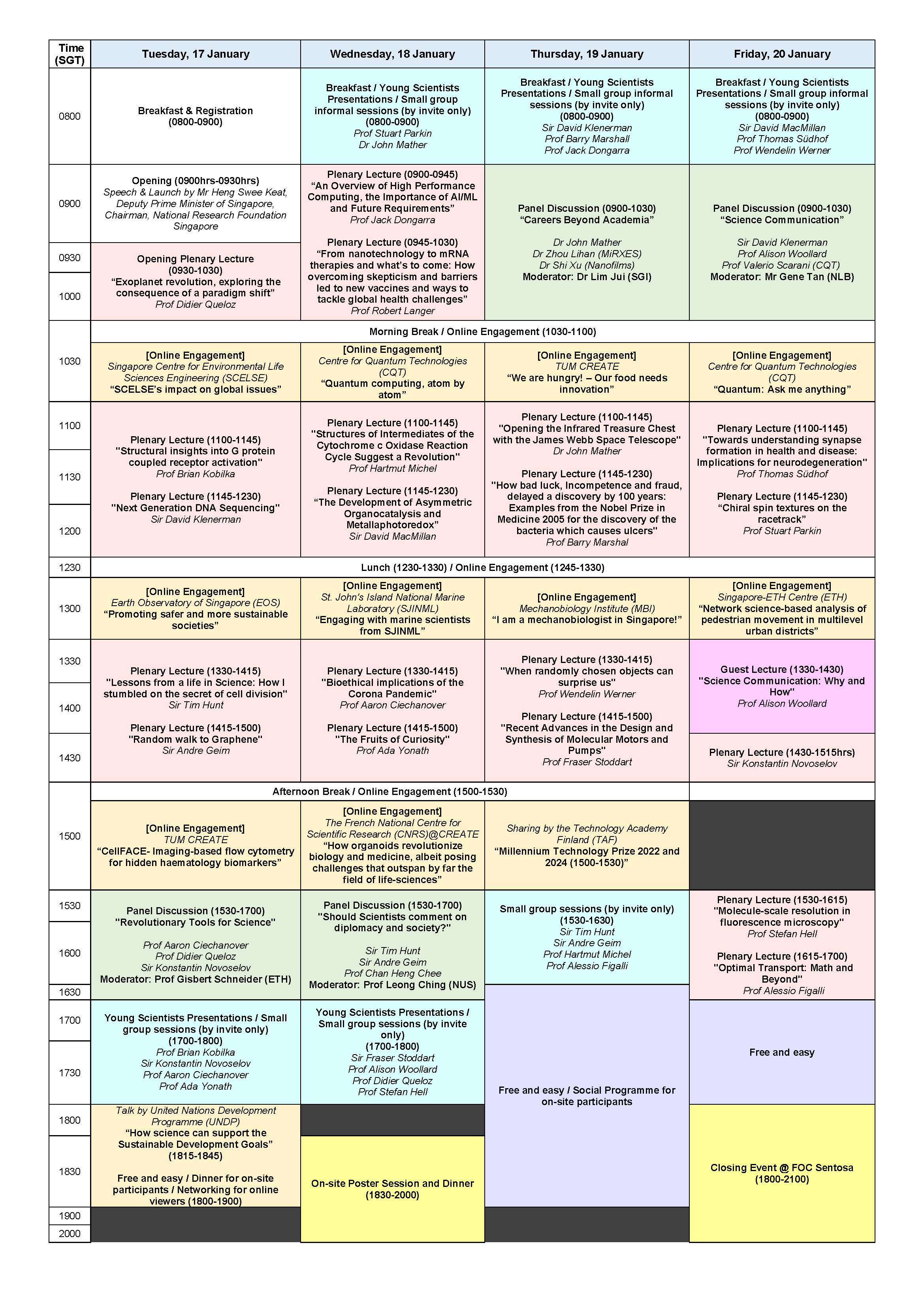 Click here to download the programme in a higher resolution.